Rector's Remark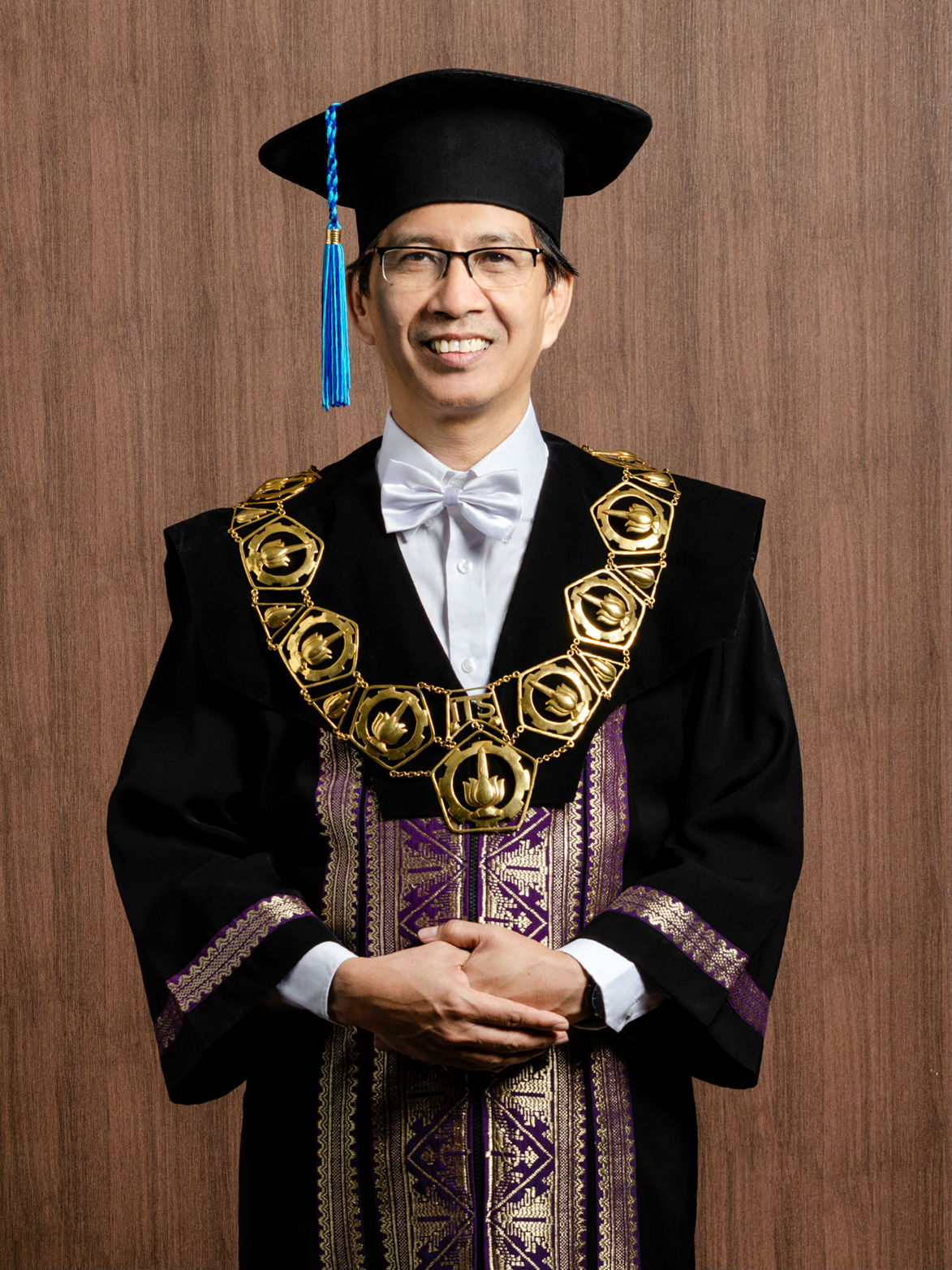 Assalaamu'alaikum wr. wb. and greetings.
Welcome to all new students of Institut Teknologi Sepuluh Nopember (ITS) Year of 2021/2022 that I am proud of. Welcome to the University of Heroes. I would like to extend my warmest congratulation for every student who has been accepted to ITS Surabaya.
ITS is a top five university in Indonesia and it has accredited "A" by National Higher Education Accreditation (BAN-PT). It upholds a noble motto of ITS 'Advancing Humanity'.
I am optimistic and sincerely believe that you are ready to enjoy the educational journey and to conquer the challenges that you will face during your student career at ITS. The integrative learning will carve you into students with character so that you are ready to be leaders of future.
With a strong sense of togetherness and unity, with unyielding enthusiasm as high as the spirit of Tenth of Nopember, let us build ITS and achieve greater.
Welcome to Institut Teknologi Sepuluh Nopember. Quench your thirst of knowledge and wisdom.
Warmest regards,
Prof. Dr. Ir. Mochamad Ashari, M.Eng.
---
Document
---
Search
---
Contact us
Contact Us
Program Pascasarjana dan Profesi Insinyur
Direktorat Pascasarjana dan Pengembangan Akademik
email: kasubdit.p3@its.ac.id
Program Sarjana dan Vokasi
Direktorat Pendidikan
Tel. +62 813-5764-4598 (khusus WA dan informasi terkait penerimaan mahasiswa baru, dilayani pada jam kerja 08.00 - 16.00)
email: admisi@its.ac.id
Contact for Non-Indonesian Nationality Applicants:
email: intadmission@its.ac.id
---